Helensburgh Amateur Swimming club recently gathered at Auchenharvie Leisure centre in Ayrshire to compete in the Renfrew Mini meet. Thirteen Helensburgh swimmers aged between 7 and 12 years took part. Three swimmers secured Bronze medals; Rachel Stewart swimming in the female age 12 50m breaststroke, Michael Payne swimming in the male age 12 50m breaststroke and Sandy Barbour swimming in the male age 12 50m butterfly. New personal best times were set over 24 events. Iona McGarry, age 7, Isabella Newman and Fergus McEwan both age 9 secured personal best times across all of their events.
Exceptional personal best times were secured by Bella Rose Kerr, a whopping 33.86 seconds improvement swimming in the age 9 50m freestyle and by Robbie Barbour, a fantastic 18.35 seconds improvement swimming in the age 10 50m backstroke.
Separately Fergus McEwan was awarded the Nigel Atkinson trophy. The Trophy is awarded at each of the 5 club age group events throughout the year to the swimmer who has excelled over the period due to hard work and endeavour.
If you are interested in joining the swimming club please visit the "contact us" page on our website: helensburghasc.co.uk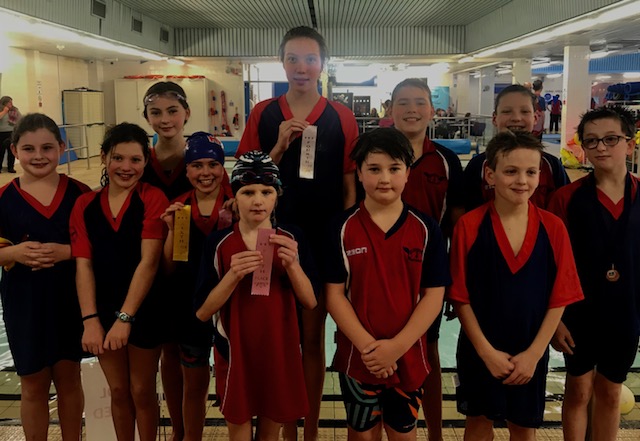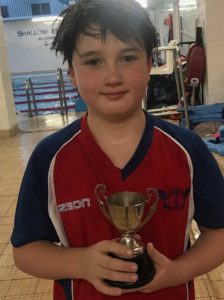 In the News… Renfrew Mini Meet at Auchenharvie Leisure Centre